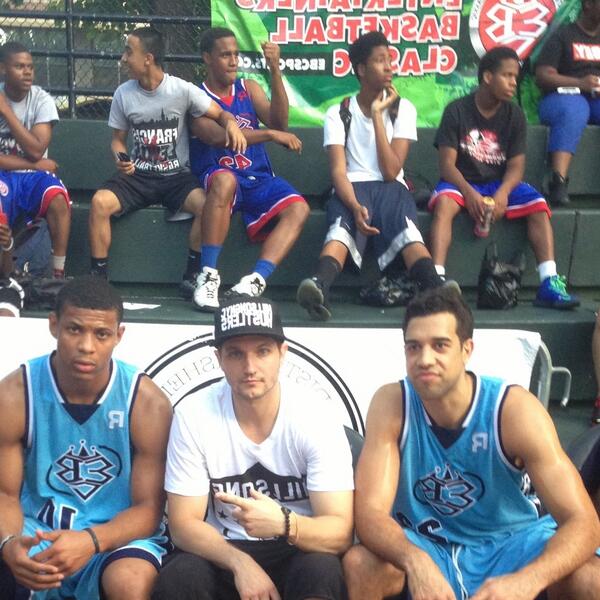 From the Drew League in Los Angeles, to leagues like ProCity and Dyckman in the Big Apple, summer basketball seems to grow more popular with each passing year.
The likes of Metta World Peace and potential Knicks addition Bobby Brown (in addition to Kevin Durant) have been balling at The Drew, whereas a plethora of NBA talents come through to play at Dyckman each week.
Last week, if they aimed to take in some competition through the summer circuit, Knicks fans would have recognized a familiar face hitting the EBC Rucker Park court in the heart of New York City.
Former Knickerbocker swingman Landry Fields returned to his former stomping grounds, donning a Hillsong uniform just days ago. Of course, Hillsong is the church that an array of NBA athletes call home.
Upon playing for Hillsong's team, Fields called Queens native and former Golden State Warriors' guard Scott Machado his teammate. Machado is fresh off winning the NBA Summer League championship in Las Vegas, where he, ironically enough, was teamed up with Fields' cousin, NBA D-League athlete Cameron Jones.
With Fields and Machado leading the way, Hillsong came out victorious in their matchup earlier last week.
For what it's worth, while he's not in uniform himself in the picture above, it appears as though Brian Kortovich served as a coach of some sort for Hillsong. The guard participated in Knicks' training camp with Fields in 2010.