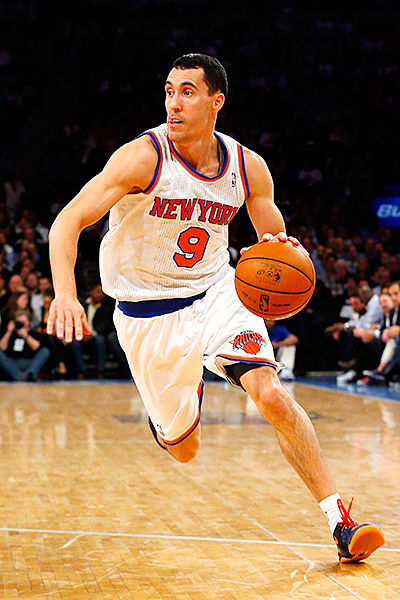 During the Knicks' preseason victory over the Wizards on Thursday night, the respective sprained elbows suffered by both Iman Shumpert and Pablo Prigioni seemingly overshadowed and clouded any positive developments pertaining to some of the team's training camp invitees.
That said, luckily New York has been yet to receive any further bad news pertaining to either guard.
According to the New York Post, Shumpert's sprain is not considered to be serious. Still, he's listed as day-to-day, and at this point, is unsure whether or not he'll play in the Knicks' next game on Monday.
As for Prigioni, he's also taking a precautionary approach. That said, nothing has been confirmed to be that concerning just yet. According to my pal Ian Begley, however, the guard sat out of practice on Friday.
In addition, Begley adds that Amar'e Stoudemire will travel with the team as they hit the road. Having said that, the big man is still not cleared for any form of contact drills just yet.
More on all these injury updates as the latest news becomes available.