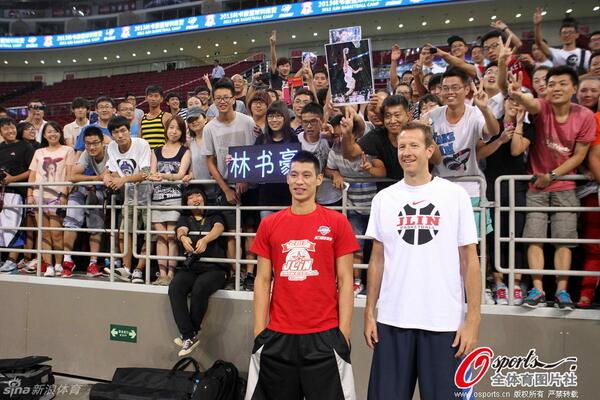 Noting wrong with a couple of past Knicks teammates hanging out overseas, right?
As NBA fans count down the days until training camp, former Knicks' forward Steve Novak set out to spend some of the last days of his offseason team up with an old friend again.
The sharpshooter ventured out to Beijing to help out and appear at former Knicks' teammate Jeremy Lin with his basketball camp.
Of course, the pair have been terrific friends for quite a while. In addition to both rising up from obscurity to star for the Knicks during the 2011-12 season (it's safe to say Novak benefited from the outbreak of "Linsanity" as well), Lin and Novak both inched their way up to The Association together while playing for the Reno Bighorns (along with Long Island native Danny Green as well) of the NBA D-League.