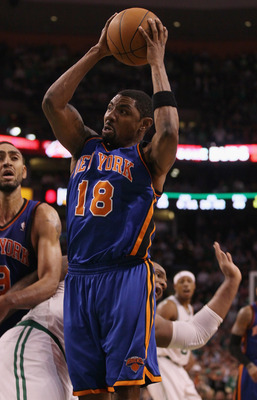 Putting it simply, it's been a busy past few days for a bevy of former Knicks this week. Let's take a look at what some former fan-favorites are up to this offseason.

Roger Mason Jr. is now the Joe Biden to Chris Paul's Barack Obama. The one-time Knicks' shooting guard has been named Vice President of the NBPA.
Josh Harrellson, who spent his rookie year with the Knicks in 2011-12 (and filled in quite nicely for an injured Amar'e Stoudemire in spurts) has signed a two-year contract with the Detroit Pistons. Jorts!
Former Knicks' forward Walter McCarty re-joined another one of his former teams, the Boston Celtics, as an assistant coach.
And though it's been rumored for quite a while now, former Knicks' executive Steve Mills is said to be a favorite to replace Billy Hunter as the NBA players' union's Executive Director.
That's all for now folks, but happy reading!