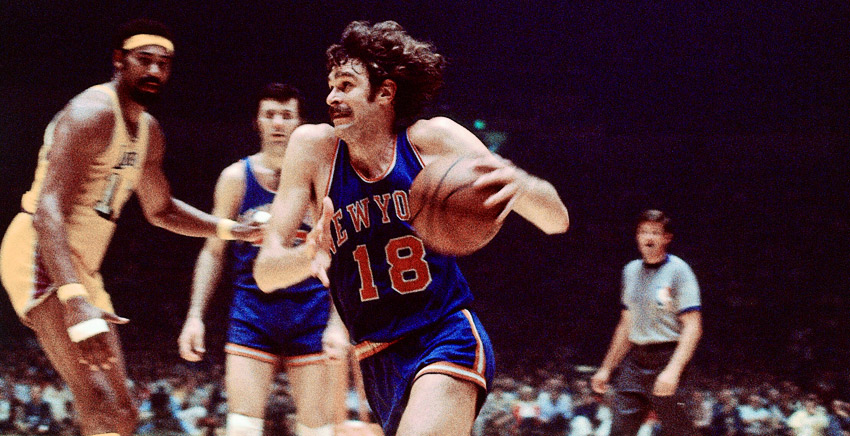 As the fans, media, and an array of notable names around NBA circles await the official announcement that Phil Jackson will join the Knicks' front office, the team is choosing to take their time making arrangements.
Although an official contract is yet to be signed, the New York Post is reporting that the Knicks are quietly making arrangements to introduce Jackson during a special press conference this coming Tuesday.
Such an introduction may go on to be a historic day in the team's history. Such speculation is understandable, as if Jackson is able to help turn the Knicks around, the Hall of Famer's arrival will be recognized as a very special event (that "if," however, stands to be a big one).
Even so, New York is reportedly planning on introducing Jackson on the Madison Square Garden hardwood, as opposed to the team training facility. A handful of the coaching legend's former Knickerbocker teammates from their championships years are expected to attend as well.
Marc Berman of The Post also notes that current Coach Mike Woodson is interested in stating (or perhaps better yet, pleading) his case in a sit down conversation with Jackson once he arrives. It's easy to understand why Woodson would want to be proactive about something like that, but perhaps it would be all the more beneficial to let Jackson come in, lay down the law, and unveil his vision. If Woodson remains a possible fit in such a strategy, then that's great. If not, allowing Jackson to start fresh, potentially clean house in a couple of ways, and have as much flexibility as possible may be worthwhile.
There's no guarantee Jackson will succeed in such a role, but to give him the opportunity to do so, he must be able to explore any and all options to his liking. It should be exciting to see what he does with the Knicks, if and when he's eventually given the chance.