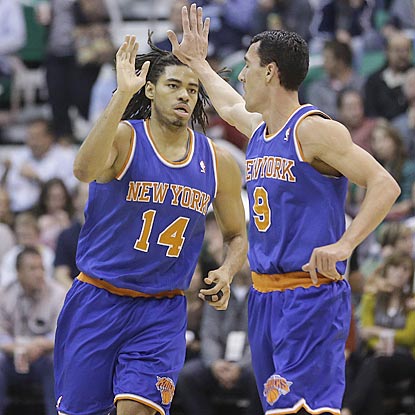 With the NBA Draft set to take place on Thursday, the Knicks are evaluating and exploring all sorts of different options and possibilities.
For teams in The Association, participating in the NBA Draft often becomes about filling specific voids, and/or taking a risk on a rather promising young gun.
In the the meantime, let's take a look at some of the latest potential player movement talk that could impact New York's draft selection(s) later this week.
From my friends over at TheKnicksBlog.com, though Chris Copeland did indeed receive a qualifying offer from the Knicks on Tuesday, the fact of the matter is he could still be persuaded to leave the Big Apple, should a team like the Pelicans soar in to grab him. 
The team may have an even bigger void to fill, should J.R. Smith not return next season. But as my buddy Ian Begley reports, though Smith has opted out of his contract to explore free agency, he'll likely only to do so to return to the Knicks with a more lucrative contract anyway.
Kostas Papanikolou may be coming to the Big Apple after all! After drafting and subsequently trading him to the Blazers in the trade for Raymond Felton, my buddy Seth from PostingandToasting.com recongizes the fact that the Knicks have begun to re-inquire about the international prospect this summer.
Speaking of international studs making waves in the NBA, the Knicks can only pray to their lucky stars that Pablo Prigioni returns to play for the team next season. Does anyone know if he gives any sort of indication (either way) as to what his plans may be in this interview here?