The Knicks will look to continue a three game winning streak as they return home to host the Bobcats tonight. Here are some players that figure to be key in tonight's matchup.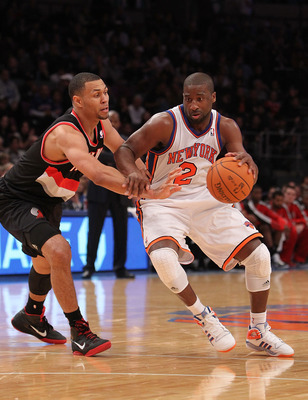 Raymond Felton, Knicks— The Knicks' point guard faces his former team for the first time tonight, and will return home to North Carolina tomorrow night as the Bobcats play the Knicks, this time hosting them.
The momentum is certainly flowing in Felton's favor, as he is proving that when he begins to gel, so do the Knicks. Playing his best basketball of this season during the team's road trip, Felton will certainly set out to prove that he is better suited for the Knicks' uptempo system, rather than the paced offense ran by Coach Larry Brown in Charlotte. Should he succeed during this split-turf doubleheader, his new team should as well.
Gerald Wallace, Bobcats— One of the best defensive players in the league, Wallace figures to be a thorn in the Knicks' side tonight as they look to continue their offensive onslaught. Wallace is the type of player that will throw his body around, leaping in all directions if it means he can throw his opponents off balance.
While the Knicks may be able negate the impact of players like Stephen Jackson and D.J. Augustin by simply outscoring them, Wallace is a player the team will truly have to overcome by altering their game plan if the team wants to win.
————————————————————————————————-
Knicks fans should remember Bobcats starting center Nazr Mohammed, who spent parts of two seasons with the Knicks in 2003-2005.
Mohammed, who is having a solid campaign thus far for Charlotte, can perhaps best be remembered for actually being relatively successful during the pick and roll (something the Knicks' are still currently striving to be) with the then-Knicks point guard Stephon Marbury.
Mohammed was traded by the Knicks to the Spurs prior to the 2005 trading deadline for veteran Malik Rose and a draft choice that turned out to be David Lee.